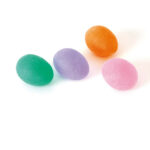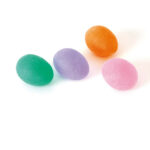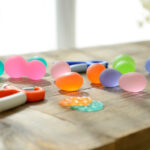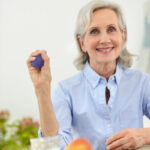 Sissel® Press Egg (Hand Exerciser)
The Sissel Press-Egg is a solid foam, egg shaped tool, available in varying densities for specific training of the musculature of the hand. It is an ideal shape for retraining fingers that may have lost mobility and can be squeezed to strengthen the wrist and forearm. Included with the Press-Egg is a handy exercise sheet.
Egg shaped for better for hand rehabilitation.
solid foam egg available in different densities
easy to clean and sterilize
permits specific training of the musculature of the hand
ideal shape for retraining fingers that have lost mobility
squeeze to strengthen wrist and forearm
comes with exercise sheet
available in:

pink – soft resistance
blue – medium resistance
green – strong resistance
orange – extra strong resistance

Ø45mm (widest) x 60mm length