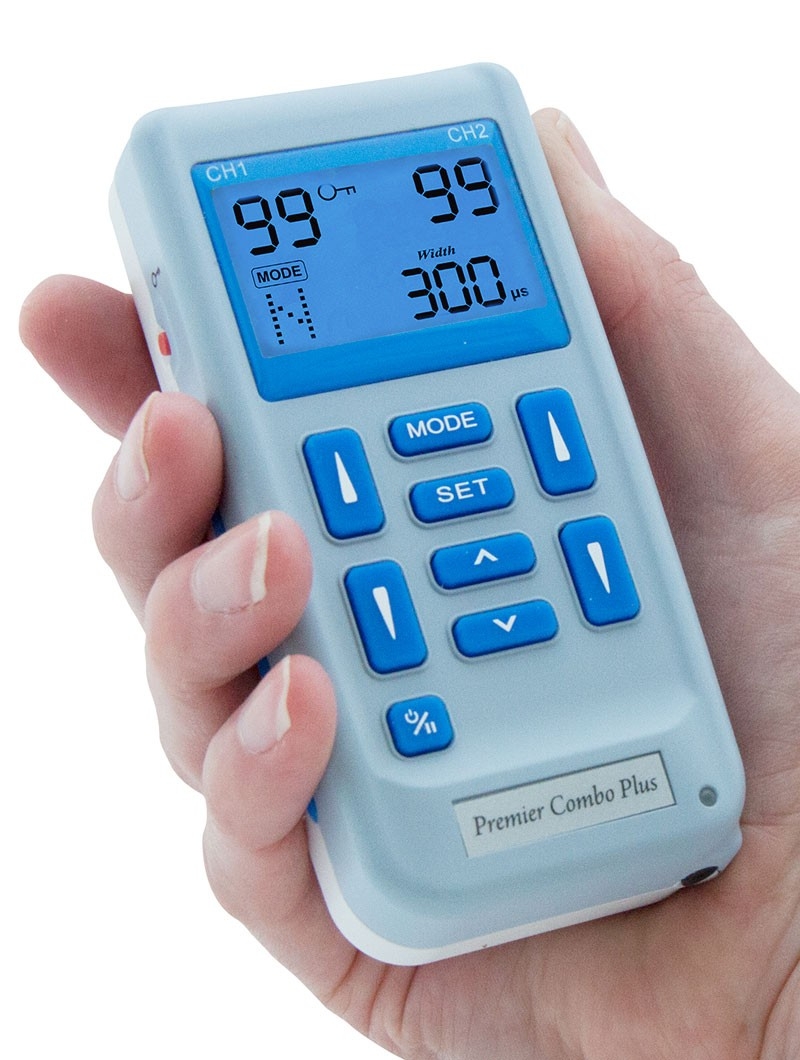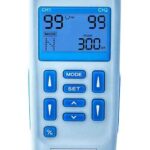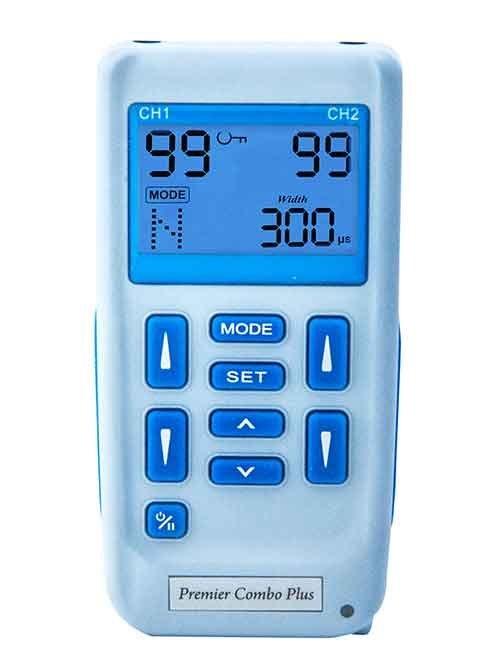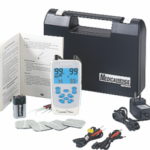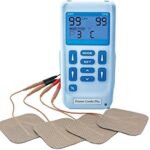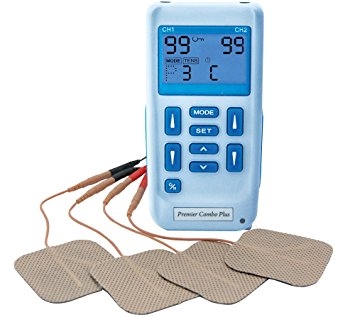 Premier Plus Rechargeable TENS, Muscle & Neuromuscular Stimulator, with 24 clinically approved programmes
New Fully Digital TENS and EMS Combo unit with Rechargeable Batteries
Features:
– Fully Digital
– Max 100mA output, 99 steps of intensity control
– Key Lock Feature
– Large LCD Display
– Pause Function
– Treatment Timer for Patient Compliance
– Auto-shutoff in 5 minutes if not used
– Easy to use press button controls
– Sturdy metal belt clip
– Low battery indicator
– Treatment Timer Countdown
– Lifetime Warranty
Our newest offering is a fully digital TENS and Muscle & Neuromuscular Stimulator with 24 clinically approved programmes 12 TENS programmes and 12 Muscle & Neuromuscular programmes, 100mA strength with 99 steps of intensity control, and is powered by a rechargeable battery. Large LCD screen and user-friendly push buttons with pause function makes repositioning electrodes a snap. Power saving feature turns unit off in 5 minutes if not being used. Fully digital for effective and reliable treatment!
Premier Plus TENS, Muscle & Neuromuscular Stimulator is supplied with the following accessories:
1 x Hard Protective case
1 x Pack of self-adhesive electrodes 5x5cm
1 x USB lead
1 x Charging adaptor
2 x Patient leads
1 x Patient Guide to TENS
Download a FREE Step by Step Set Up Guide to the Premier TENS Muscle & Neuromuscular Stim